Business
Casino solutions
News
Different types of casino licenses and their costs
In recent years when many businesses have been forced to close down or have struggled to stay open, the gambling industry has been booming – possibly more than ever – thanks to the increasingly frequent transition from on-site to online. Though many casinos had to be closed in 2020, dozens of new ones opened in cyberspace. Indeed, a BBC article from mid-2020 pointed out how the popularity of online casinos skyrocketed, and the projections for the future seem very optimistic as a lot of people prefer to use slots and play cards or roulette from the comfort of their homes. Smartphone apps are now bringing casinos to everyone's home on demand. There has never been a better moment to join the online gambling market.
However, an online gambling business is not just a regular website. One cannot just sit down, purchase a number of virtual slot machines, create graphics and start coding. There are legal matters that have to be taken care of, and since there is no single global authority responsible for the online gambling industry, one has to investigate the different regulations for specific regions, sometimes referred to as jurisdictions. Regions that make it legal to start online casinos, betting platforms, etc. require the acquisition of a gambling license, or a respective document, which will be different for every licensing authority. The investigation into the available gaming licenses is one of the first steps on the way to building an online gambling establishment – an important aspect as licenses come with different sets of privileges, obligations and fees. A document of this type, while allowing for gambling in one region, may also prevent a business from providing such services in different jurisdictions. There are countries where the regulations are very complex, e.g., in the United States there is no single gambling license. Instead, every state has its own regulations for online gambling.
In today's entry, we will focus on licenses for gambling sites – their purpose, types, requirements for getting one, taxation, etc.
What is a gambling license and why do casinos need one?
A gambling license is a document issued by a relevant licensing authority of a given region that allows providing a range of activities that could fall under the category of gambling. Depending on the license, these activities may include:
Online casinos
Online lotteries
Sports Betting
Live Table Games
eSports events
Online Poker and other card games
Online Bingo
Fantasy Sports Games
Other games of chance
Without proper permission, gambling activity will be considered illegal, which will lead to serious consequences.
Gambling license benefits
When setting up an online gambling business, you need to have permission from at least one jurisdiction. Here are some of the potential benefits of obtaining such a document:
The obvious advantage is that by operating legally you do not have to worry about authorities shutting down your business. The consequences of not having an online gambling license can be severe, from fines to incarceration.
Having a license increases your credibility both in the eyes of players as well as potential partners. Players are more eager to spend their time with a more reliable entertainment provider (not to mention deposit their money at a legal establishment), and the document also makes it easier to open settlement accounts and organize payment providers and gateways. You will have more opportunities for advertising and your reputation won't suffer from shady activity. You should also have access to a bigger pool of games and game providers, offering higher-quality entertainment.
When you obtain a license from a specific jurisdiction, you are able to provide online gambling services to many regions/countries worldwide, while a few areas may be forbidden. For example, if you receive the Curacao gaming license, you are not allowed to provide gambling entertainment to such countries as the USA, the Netherlands… and Curacao itself.
Different regions will have different forms of taxation for gambling services. Some areas have particularly beneficial conditions, even offering zero tax in some cases.
If you "do things by the book", you shouldn't face problems when publishing your gaming app on online app marketplaces such as the Google Play store.
These are some general benefits that can be expected when obtaining any gambling license. Specific regions may also have their own sets of unique benefits.
Obtaining online gambling licenses – requirements
Before a license can be issued, you need to make sure you fulfill the application requirements. These will be different depending on the specific license, but in general, there are a few things an applicant can expect. Some requirements will be similar to those designed for persons who are engaged in banking activities. What you may be asked about:
Documents related to your company – confirmation of company registration, information on company structure, employees, partners, etc.
Confirmation that you are not in debt; certain banking information, including your bank account
Documentation related to the hardware and software you use or plan on using along with any certifications
Proof of a clear criminal record (yours and your employees')
A plan for your online gambling business
Bear in mind that the application process can take between a few days to several months, depending on the jurisdiction and its laws.
Licensing jurisdictions and gaming license cost
With so many options to choose from when it comes to licenses for online gambling operations, several factors need to be considered before making the final decision.
For many startups, costs may be the deciding factor. With gambling licenses, there are significant differences when it comes to fees. One should consider the costs of applying, maintenance, reputation and taxation. Here are some examples:
the initial payment for the Kahnawake gaming license is USD 40 000,
there are four different types of license in Malta, with different price points
in Antigua and Barbuda, the annual fee for an online casino is USD 100 000
a gambling license in Antilles features no monthly/quarterly charges; the initial costs of obtaining one start at USD 35 000
there is 0% corporation tax rate in the Isle of Man, but the gambling duty is between 0.1-1.5%
The numbers above should give you a general idea only, do not treat them as set in stone, as many things might have changed since the data was collected. Also, bear in mind that some jurisdictions offer different types of gambling licenses depending on the type of entertainment you want to provide, and the costs vary between these documents. Be sure to contact the relevant licensing authorities if you need detailed information.
Other factors to consider
Aside from licensing fees, the legal regulations that describe the responsibilities of a gambling provider should also be investigated before obtaining a license. Among other details, they will surely contain information regarding privacy and confidentiality requirements.
One should also consider the time it will take to get an online gaming license.
As mentioned earlier, while online gaming licenses are the path to setting up online casinos and other online gambling platforms in some areas, there are also some regions that are forbidden. Therefore, if you are targeting specific markets with your business concept, select a license that will allow you to operate in those areas legally. For example, the Curacao gaming license offers providers decent conditions, but it does not allow to engage in gambling activities in quite a few regions, including Curacao itself, Germany, the Netherlands, the UK and the USA. As you can imagine, these are major markets. Some areas do not allow for gambling at all, whereas in other regions online gambling can be controlled by a governmental body, not allowing for foreign involvement or imposing other strict regulations, effectively blocking most businesses.
Gambling jurisdictions and licenses
Now that we discussed the important factors to consider when making the choice, it's time to take a look at some of the available gaming licenses. Consider the information below as an approximation and always consult the relevant licensing jurisdiction authority before making any preparations as the conditions, fees and other regulations could change.
Curacao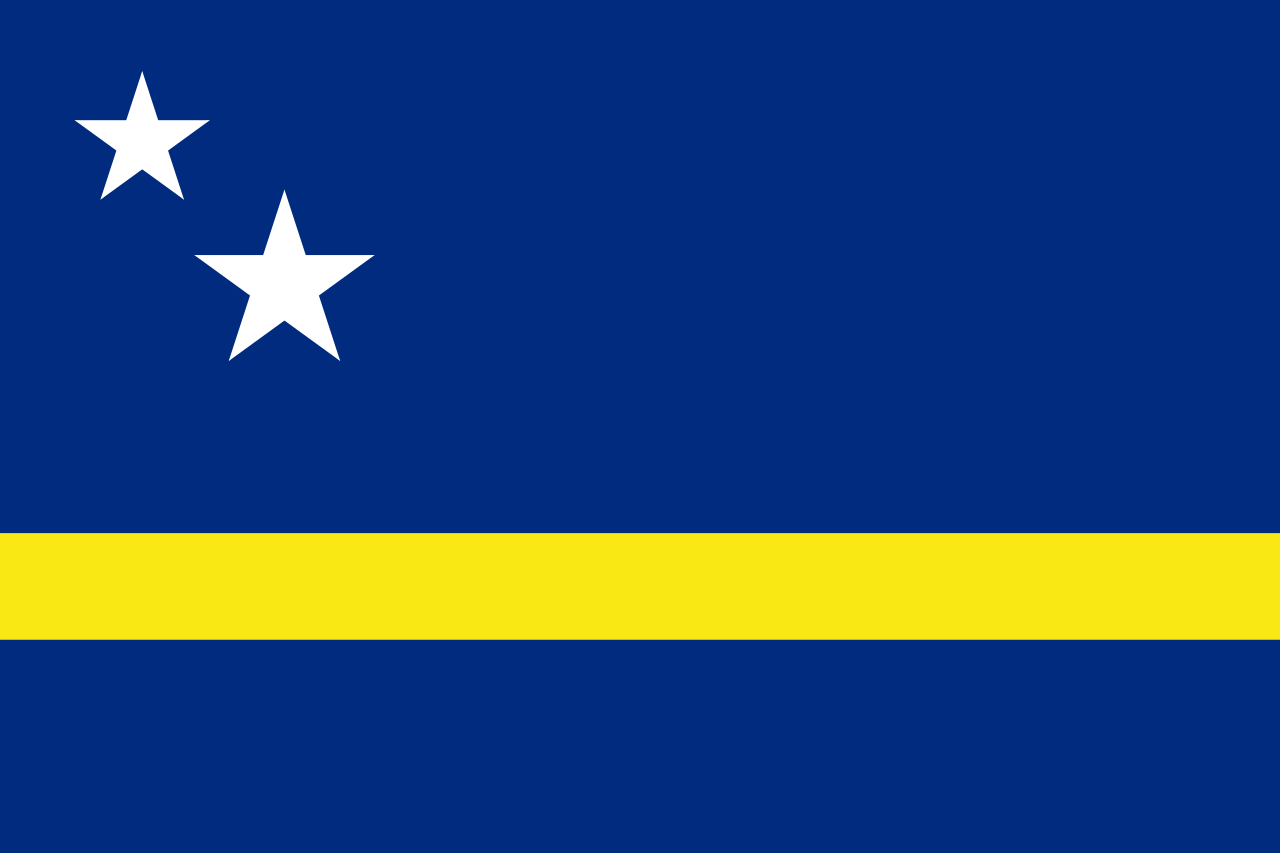 The Curacao Gaming Commission has been issuing e-gaming licenses since 1996 and is one of the most respected regulators of the online gambling industry. The country was also among the first ones to regulate online gambling. There are two license types on offer at the time of writing this article: A master license and a sub-license. There is an application fee, as well as a monthly fee. Companies that operate online and are registered in the e-zone pay a 2% net profit tax, but no other taxes are applied.
Kahnawake Gaming Commission
The Kahnawake Gaming Commission was established in 1996 in Canada and has grown to become one of the major gambling license authorities worldwide. The Commission issued licenses to over 50 online gaming operators who represent about 250 gambling sites. The initial payment for Client Provider Authorization is USD 40 000, followed by an annual fee of USD 20 000. The license is characterized by high-level of player protection and partner confidence due to diligent monitoring by the Commission.
Anjouan and Comoros
Anjouan is an independent island in the Indian Ocean, whereas Comoros is an independent country consisting of three islands. Since 2005, the Gaming Board has been issuing different types of licenses with an annual license fee. The Board does not require the gaming servers to be located on any of the islands, they can be anywhere in the world as long as the target location's law allows it. There is also no gambling tax or tax on profit. To apply for the license, it is required to have an Anjouan international business company, and there are various obligations before the process can begin.
Isle of Man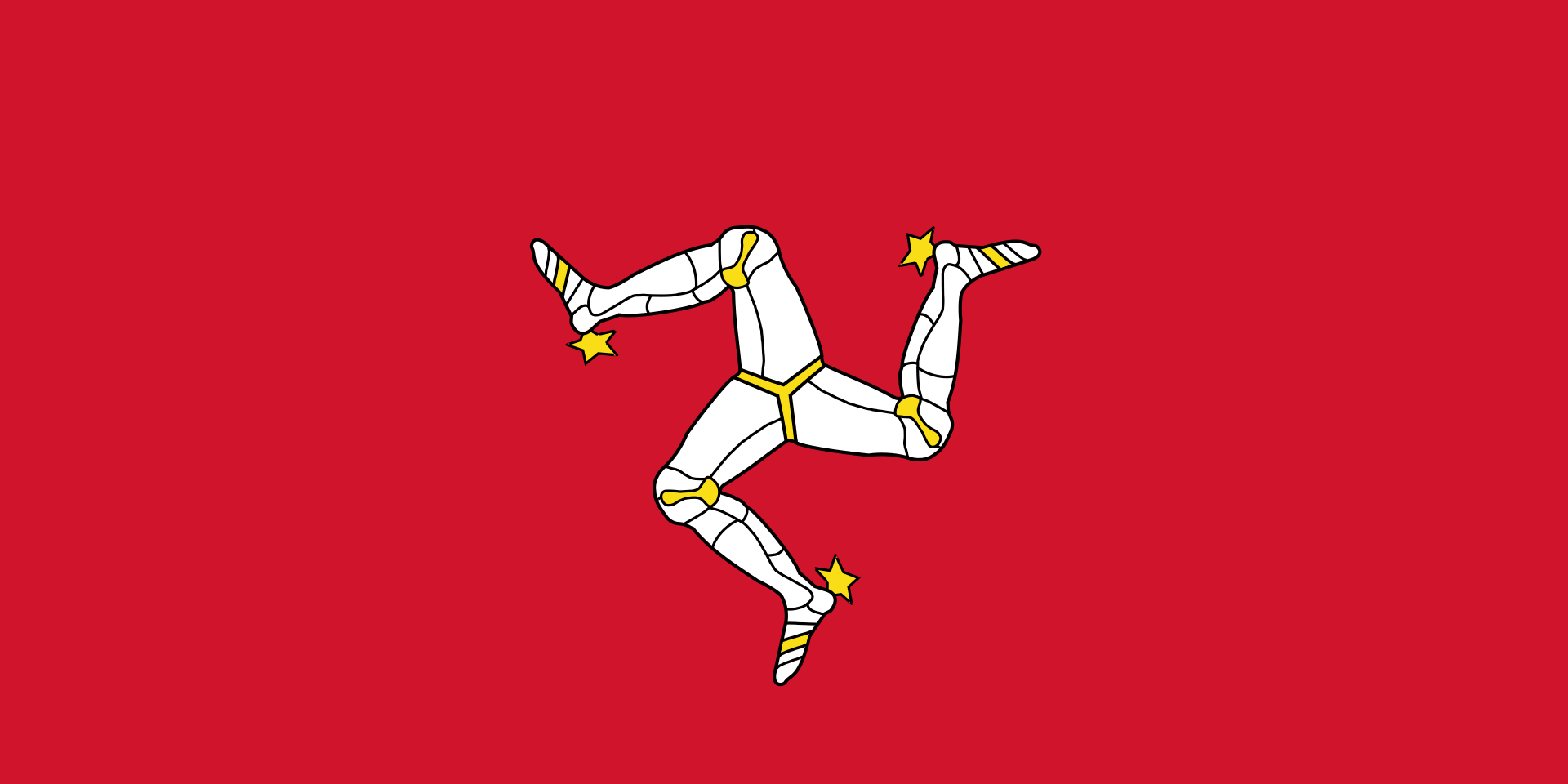 Located in the Irish Sea, the Isle of Man is a self-governing British Crown Dependency ruled by the Tynwald Court, and not bound to UK laws. The Gambling Commission was established in 1962, but the branch regulating online gambling appeared in 2001. There is both an application fee as well as an annual license fee, the former costs about GBP 5 000, and the latter is GBP 35 000. Owners of the Isle of Man license are obliged to pay a gambling duty which varies depending on gross profit.
Malta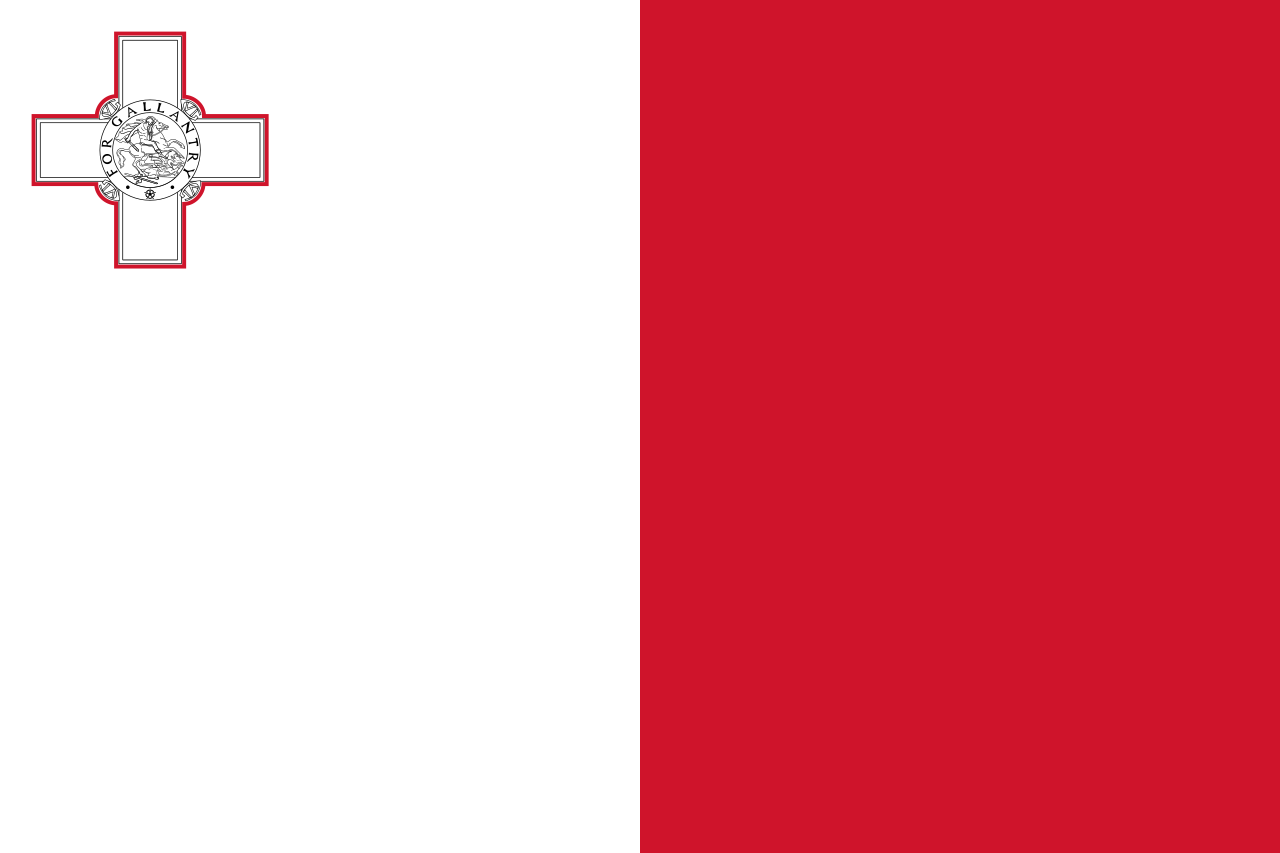 The Republic of Malta is an island country and one of the most popular and reliable providers of online gaming licenses with competitive rates. Multiple types of licenses are available (Type 1-4) covering different aspects of gambling, including casino gaming, lotteries, slot machines, sports betting, Bingo, and others. You can see the current pricing on the Malta Gaming Authority's website here. There is also a 5% Gaming Tax, and there are a lot of procedures to cover before the license is granted, but that's what makes Malta a reliable jurisdiction for both operators and players. Malta's gaming licenses do not cover the USA and Malta itself.
Antigua and Barbuda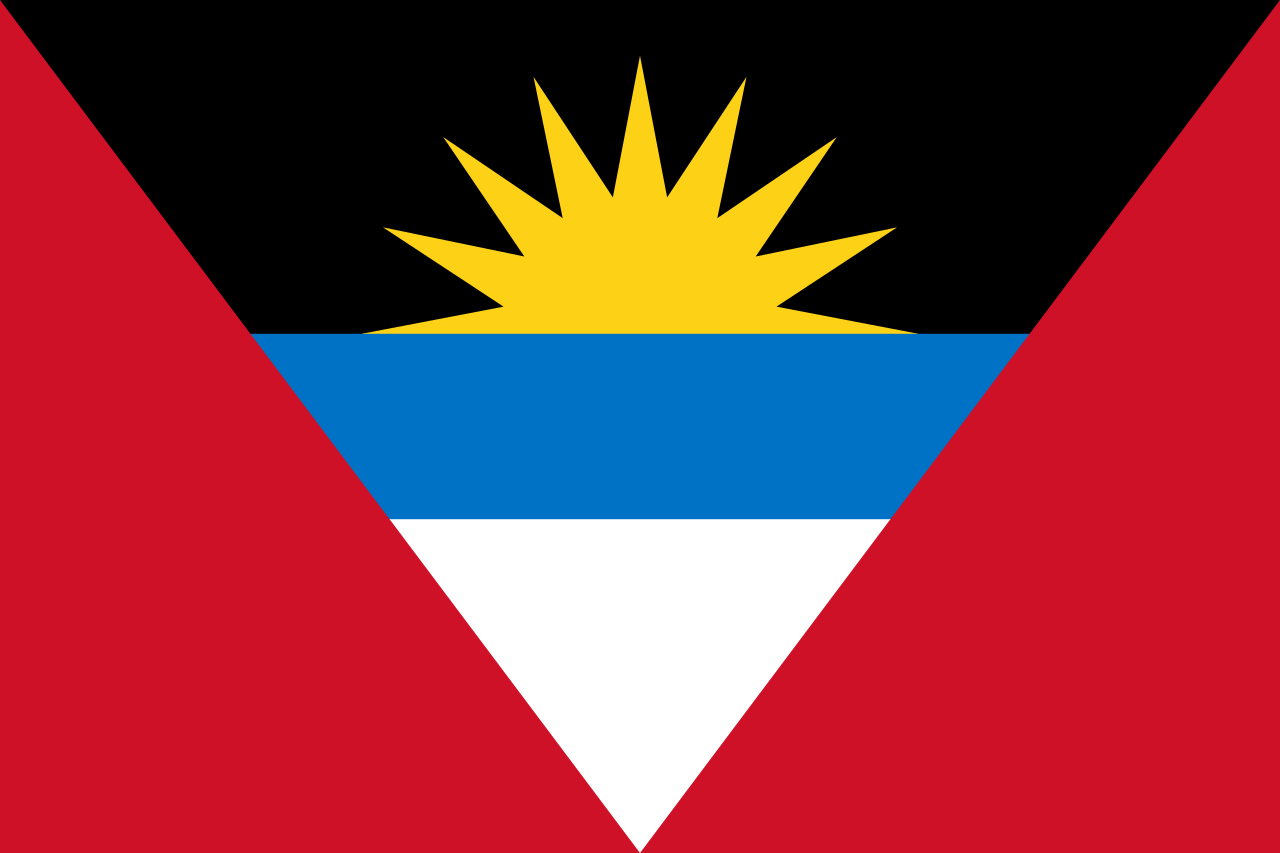 A country consisting of two major islands and a few smaller ones located at the juncture of the Atlantic Ocean and the Caribbean Sea. The region is listed among the more pricey ones when it comes to setting up an online gambling service, and you have to put a banner on your website warning about the dangers of gambling addiction. At the time of writing this piece, the initial application costs were about USD 15 000, but there was also an annual gaming license fee of USD 100 000. Then, there is also the annual monitoring system fee of about USD 25 000 per license (there are two license types). One advantage of setting up a gambling business here is the high quality of telecommunication infrastructure, often provided at a significantly lower cost when compared to some other jurisdictions.
The USA – a special case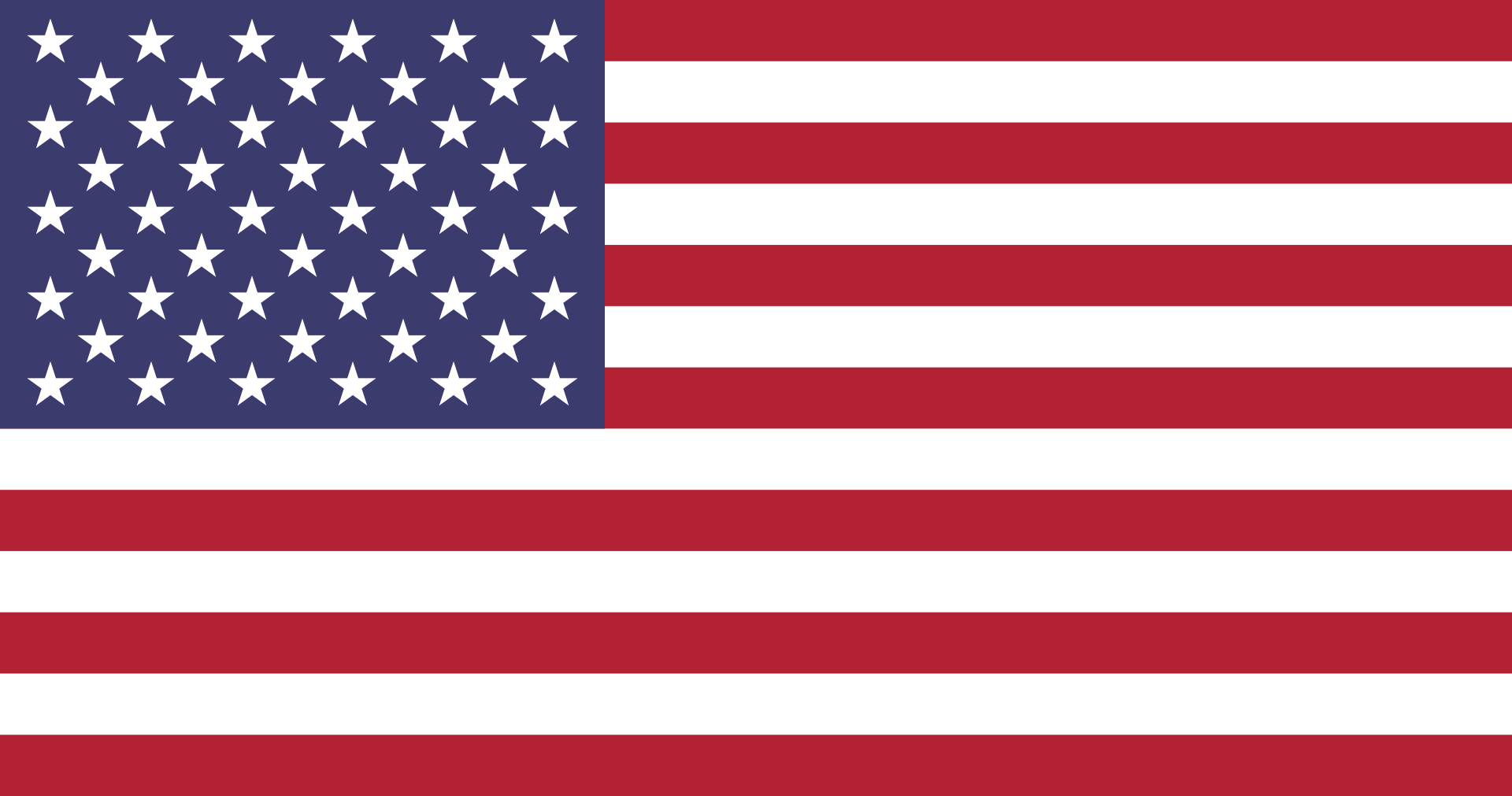 The USA does not have a single overarching license for all of its states, there are separate gambling regulations for each. Some gambling service operators consider the US gambling sphere very complex and refuse to provide services there.
Let's have a look at some of the fees for establishing an internet gaming platform in the state of Nevada, where Las Vegas is located. The rules for internet gaming prepared by the Nevada Gaming Commission and the Nevada Gaming Control Board are included in a 137-page booklet, which you can see here. Among its many provisions, it is stated that even before an initial license for an establishment is issued, the Commission will charge a license fee of USD 500 000. and the license is valid for 2 years, starting from January 1st. There is also an annual renewal fee of USD 250 000. As you can see, the costs are substantial when compared to some other jurisdictions, but Vegas is the internationally recognized capital of gambling.
The UK

The Gambling Commission of the UK offers three types of operating licenses – non-remote, remote and ancillary – and informs potential business owners that they may need a combination of these to provide the services they want. You can check the detailed pricing of the licenses on the Commission's website. The Commission will investigate a number of subjects connected to the applicant, including identity and ownership, finances, integrity, competence and criminality. What is interesting is that if your license application is turned down, you can appeal against the Commission's decision in certain cases. You have to pay a fee to appeal, but if you win your case, the money will be returned to you.
Alderney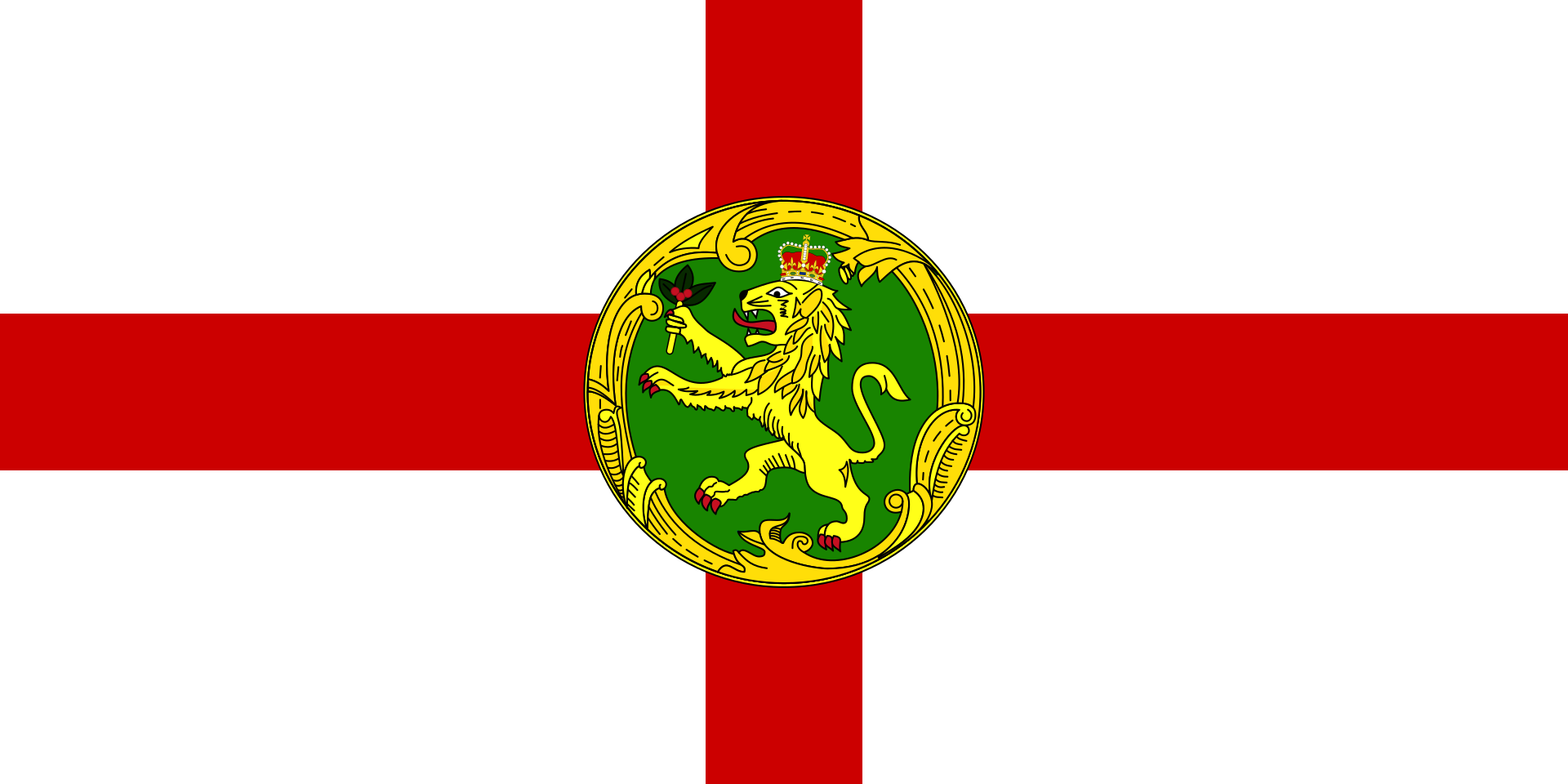 Alderney is a British Crown dependency, an island located to the south of Great Britain. Its Gambling Control Commission, which was established in 2000, offers seven types of licenses and certificates, some of which allow for online gambling services. The site of the Commission offers a detailed breakdown of the costs, and the fees start at GBP 17 500 for a Category 1 eGambling Licence. You should expect the process to last several months – using the Commission's own words – "all applications will be processed as efficiently as possible but the time required varies".
Seychelles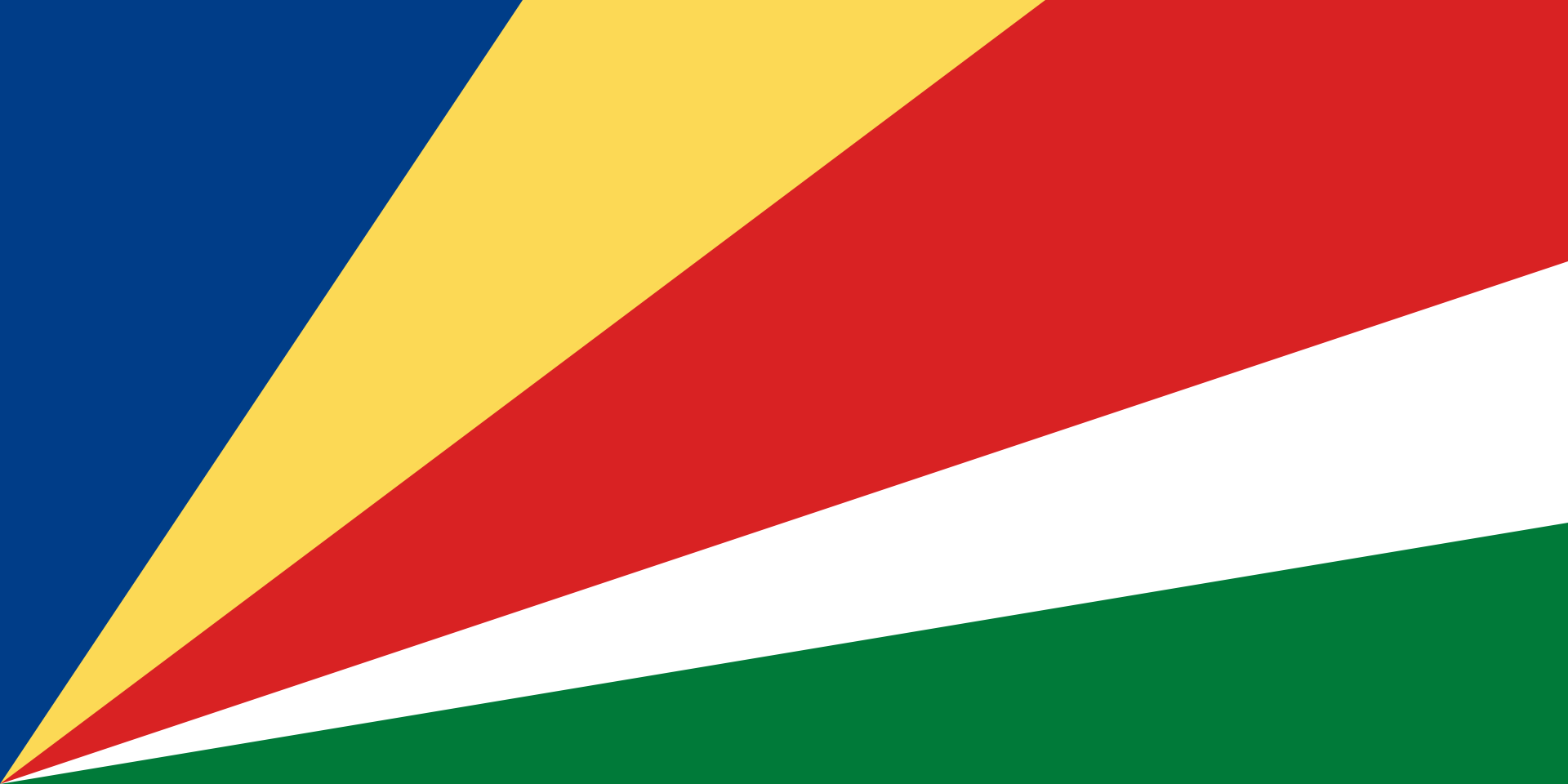 Permission to engage in gambling activities in Seychelles is issued by the country's Financial Services Authority and is based on the Seychelles Gambling Act 2014. The Interactive Gambling Licence costs SCR 50 000 (about USD 4 000), and there is also an annual fee of SCR 300 00 (about USD 23 000).
Gibraltar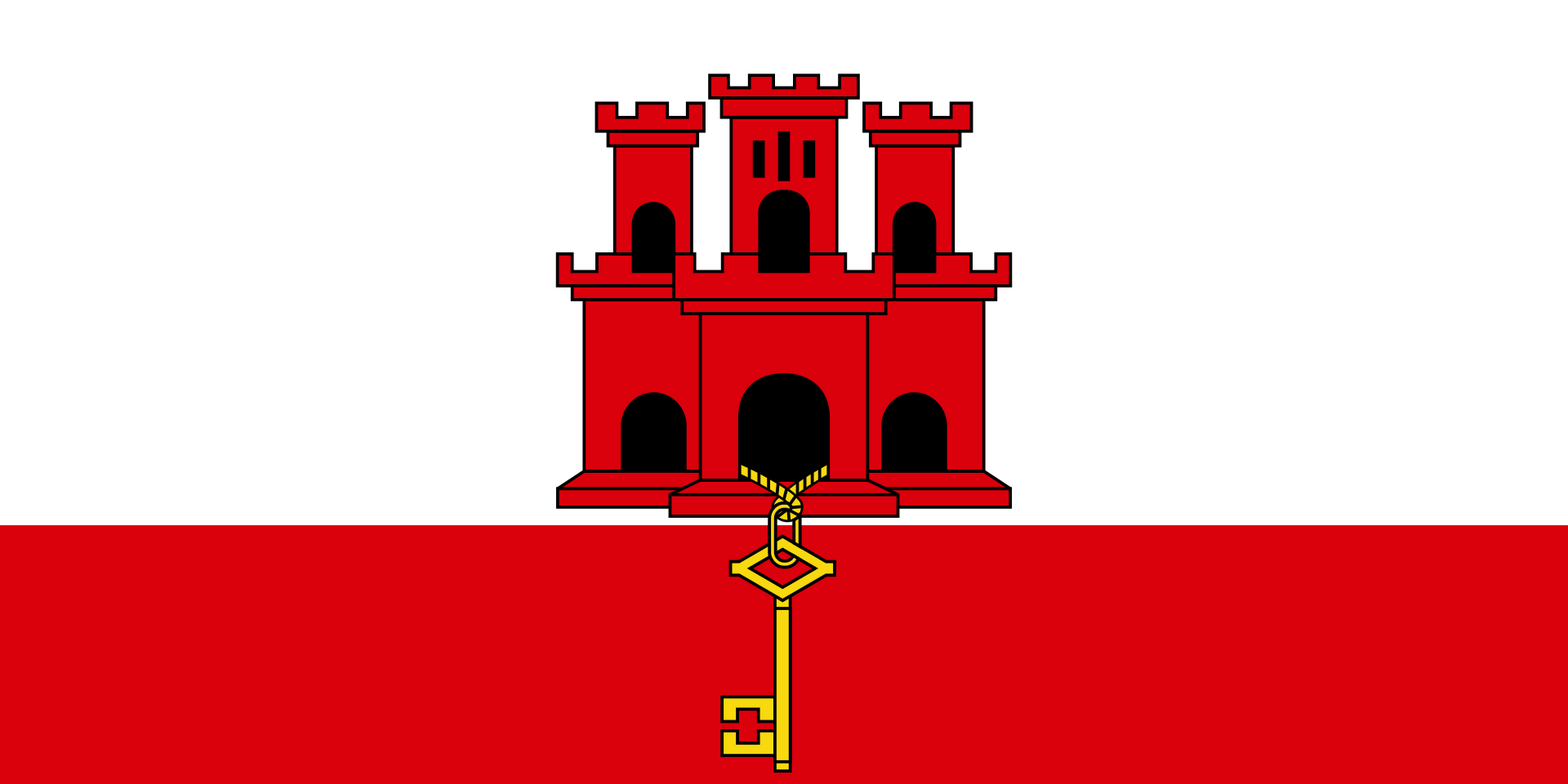 The Gambling Division of the HM Government of Gibraltar proposes the following application fees for a gambling license: GBP 30 000 for B2C, and either GBP 10 000 or GBP 20 000 for B2B depending on the type. There is also a GBP 8 000 fee for support services, and the fees are paid in two stages, 50% of the total during each stage. There are also annual costs involved. You can check out the up-to-date fee list here.
Georgia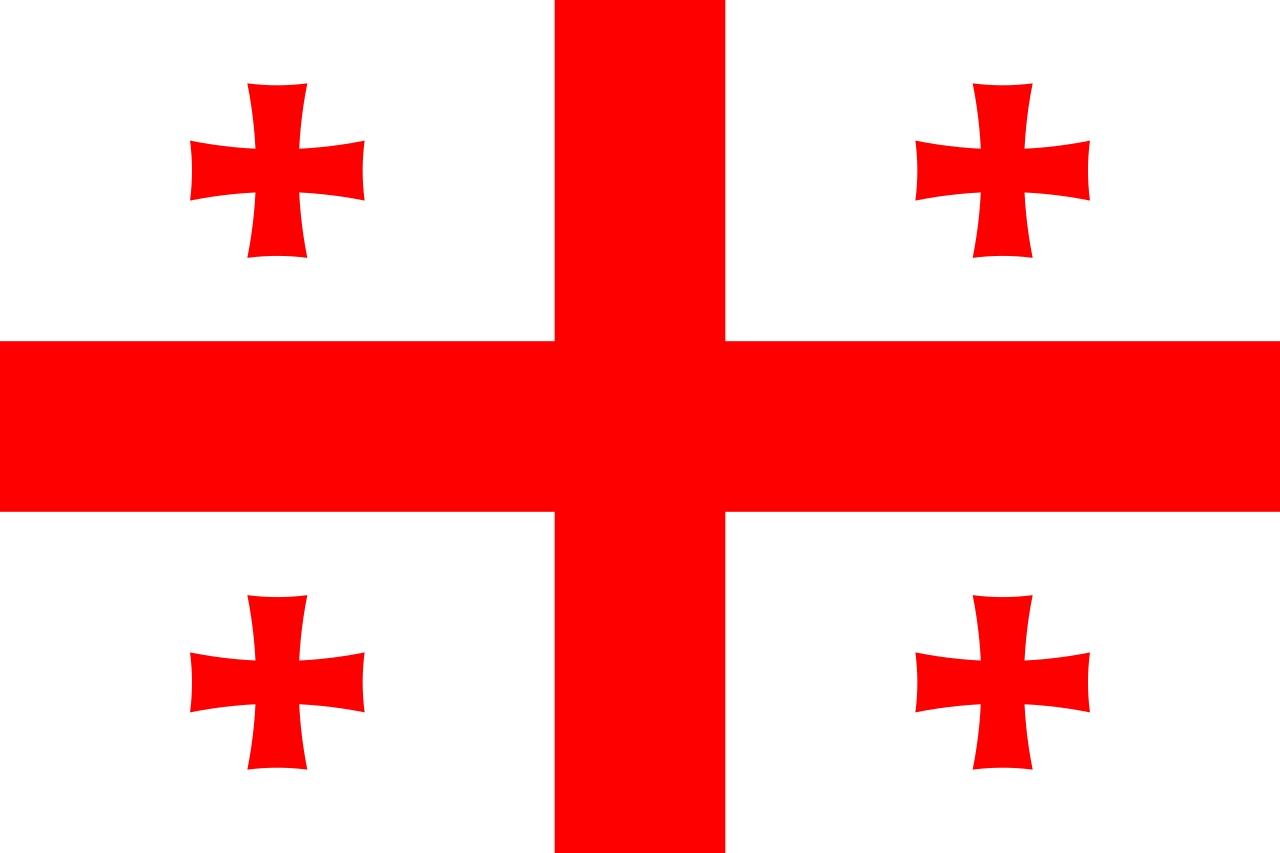 There are several different types of permits available in the country: casino, slot club, betting house, promotional game, gaming club, lotto game, bingo game, game of chance/prize game
There is no separate license for organizing the online format, but there is a requirement that a real facility for organizing such an establishment has to exist, and the organizer has to have one (or more) of the first four permits on the list above. There is a wide range of different fees involved, including a quarterly fee. For a detailed breakdown, you should visit the Georgian Revenue Service website here.
Latvia

At the time of writing this article, the fee for issuing a gambling license for gambling provided only through electronic means (interactive gambling) is EUR 200 000 (the price for providing gambling services on-site and online is EUR 427 000). There is also an annual gambling re-registration fee. Look here for details.
These aren't of course the only available gambling jurisdictions. Other popular regions for setting up an online gambling site include Montenegro, Romania, Austria, Australia, Bahamas, Belize, Grenada, Guernsey, Norfolk Islands, Panama, St. Kitts and Nevis, Vanuatu, Dominican Republic, Belarus, and Greece, but there are also other areas. If none of the descriptions in this paragraph seem ideal for your online casino concept, you may want to visit the respective authority website of one of these locations instead.
Conclusion
Gambling has always been unique when it comes to establishing a business, especially in terms of regulations, and the online factor has only added another layer of complexity to an already difficult niche. If you are considering the ownership of a business of this kind and would like to know more on the subject, do not hesitate to contact us using your preferred method of communication.